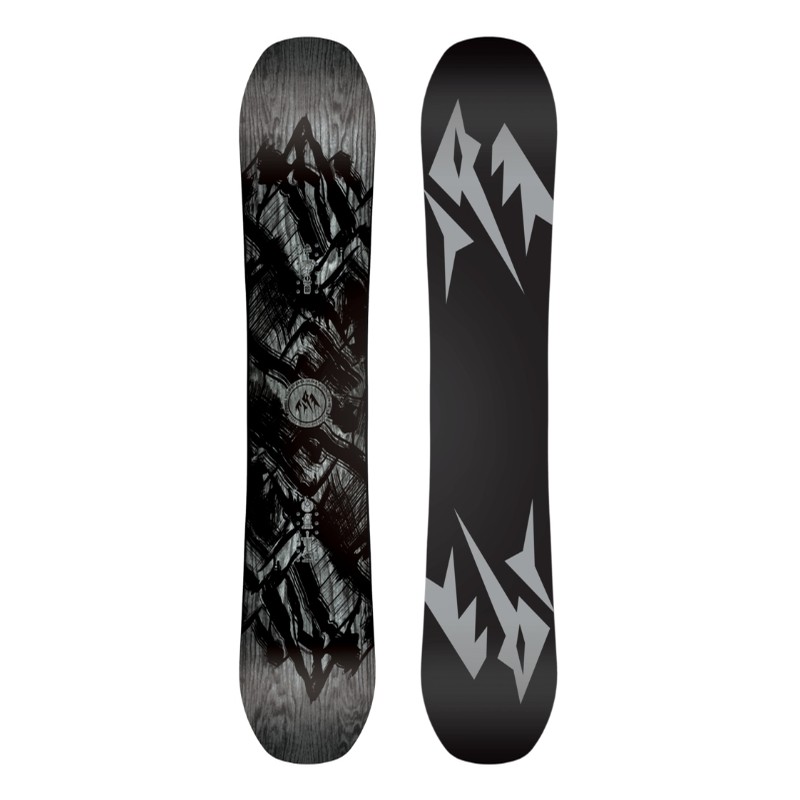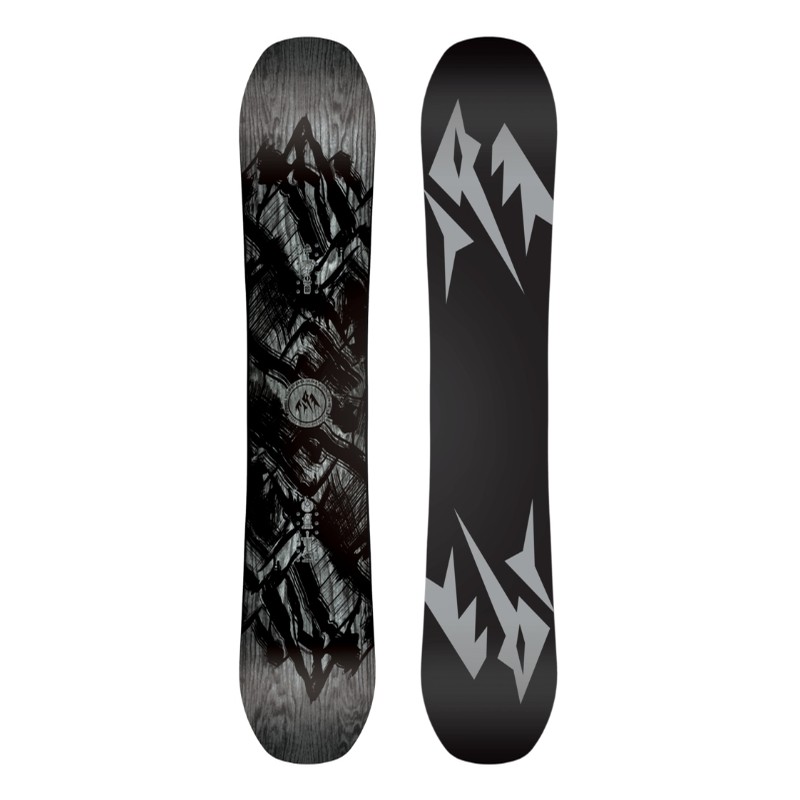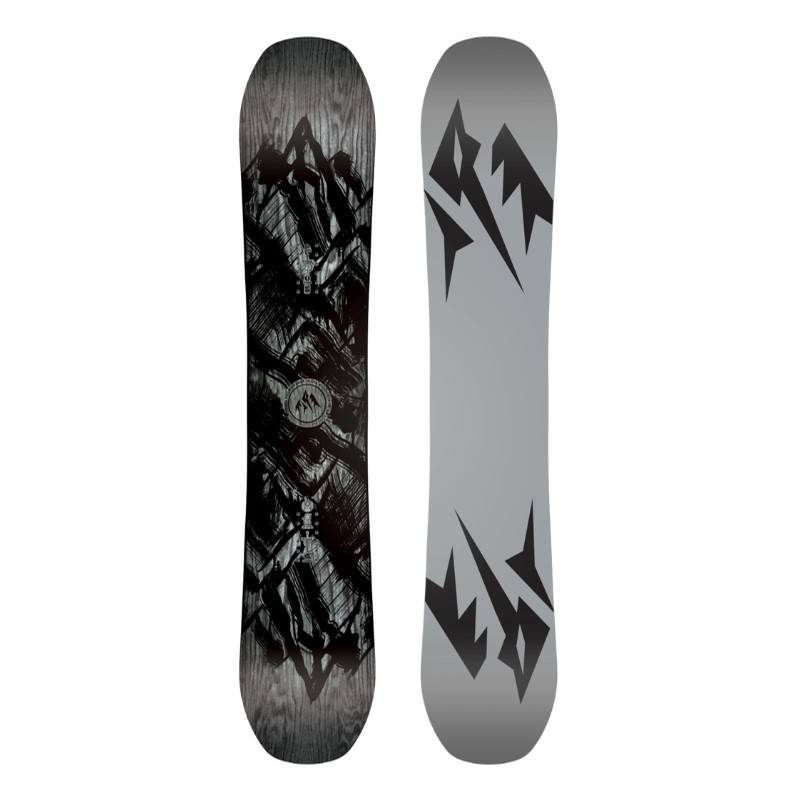 Jones Snowboards
2020 Ultra Mountain Twin
WAS: $599.95


NOW: $389.95
Description

Jones Ultra Mountain Twin Snowboard
WEAPON OF CHOICE FOR SAMMY LUEBKE,
THREE-TIME FREERIDE WORLD TOUR CHAMPION
The Ultra Mountain Twin is a lean and mean directional twin freestyle board built with speed boosting, chatter sucking premium materials. It's designed for the expert freerider who likes to throw big tricks outside the terrain park. Balanced rocker in the tip and tail deliver serious float in the soft stuff while camber underfoot combined with Traction Tech 2.0 give the Ultra Mountain Twin snap and hold on hard pack. The Sintered 9900 base provides the speed boost you need to go big off any feature while the Flax/Basalt Power Stringers and Ash Veneer topsheet provide the stability to stomp.
Features
The Ultra Mountain Twin's updated FSC Power Core is specially profiled for unmatched torsional response and "pedal power" between the feet.

CAMROCK A unique rocker/camber flex pattern defined by evenly balanced tip and tail rocker and camber between the bindings. CAMROCK improves freestyle finesse by keeping your tips playful while maintaining the power and pop of camber underfoot.

TRACTION TECH

Like a serrated knife slicing into the snow, Traction Tech improves your edge grip by adding multiple contact points along the running length of your board.

DIRECTIONAL TWIN

PROGRESSIVE SIDECUT At the far ends of the sidecut, the radius is incrementally increased as the edge reaches the contact point. Gradually increasing the sidecut radius towards the contact point delivers smoother turn initiation and exit as the edge tracks in and out of the snow with a less abrupt transition.

BLUNT NOSE

FLIP FLOP BASE Producing two or more base color options minimizes p-tex waste. Order may be filled with either color. Color does not vary by size.

SINTERED 9900 Made from Ultra-High Molecular Weight ­Polyethylene (UHMW-PE) and Carbon. This ultra-fast base is easy to repair thanks to the UHMW-PE.

WEND NATURAL WAX Jones boards are ready to shred straight out of the shop and are factory waxed with WEND natural wax.

TRIAX FIBERGLASS Multi-axis, stitched fiberglass laminate that offers a precise and responsive ride in any ­terrain or snow conditions.

FACTORY TUNED All Jones Snowboards are factory de-tuned at the tip and tail so you can go right from the shop to the mountain.

RECYCLED ABS SIDEWALLS ABS Plastic is one of the necessary evils of snowboard production. We improve the sustainability of our snowboards by using only recycled plastic.

OVERSIZED RECYCLED EDGES All Jones boards are made with oversized recycled steel edges for added durability and improved production sustainability.

ULTRA CONSTRUCTION Ultra Construction is the redefinition of what it takes to build a snowboard.We've tested every inch of the board to precisely position materials exactly where they are needed while eliminating all excess materials. Combining these innovative construction techniques with superlight wood cores and carbon fiber deliver revolutionary results. Jones Ultra boards are the lightest, yet most durable snowboards on earth.

POWER SUSTAINABLE BASALT STRINGERS New sustainable stringer made with 100% natural fibers. Basalt stringers improve torsional response and transfer power from under your feet to the tips of the board to help eliminate nose and tail chatter.

ASH VENEER Thin wood veneer layer that functions as both a protective topsheet and a global reinforcement layer. The thin wood stringers that make up the wood topsheet provide even flex and suck up chatter from uneven snow conditions.

SUPER SAP BIO RESIN All Jones boards are now built with bio-based, renewable epoxy instead of petroleum based epoxy. The raw materials used to make Super Sap Bio-Resin are co-products or waste products of other plant-based industrial processes. Producing Super Sap requires 33% less greenhouse gas emissions than conventional epoxy.

FSC™ POWER CORE Triple-density full wood core featuring hardwood bamboo stringers for added pop and durability plus paulownia for weight savings.