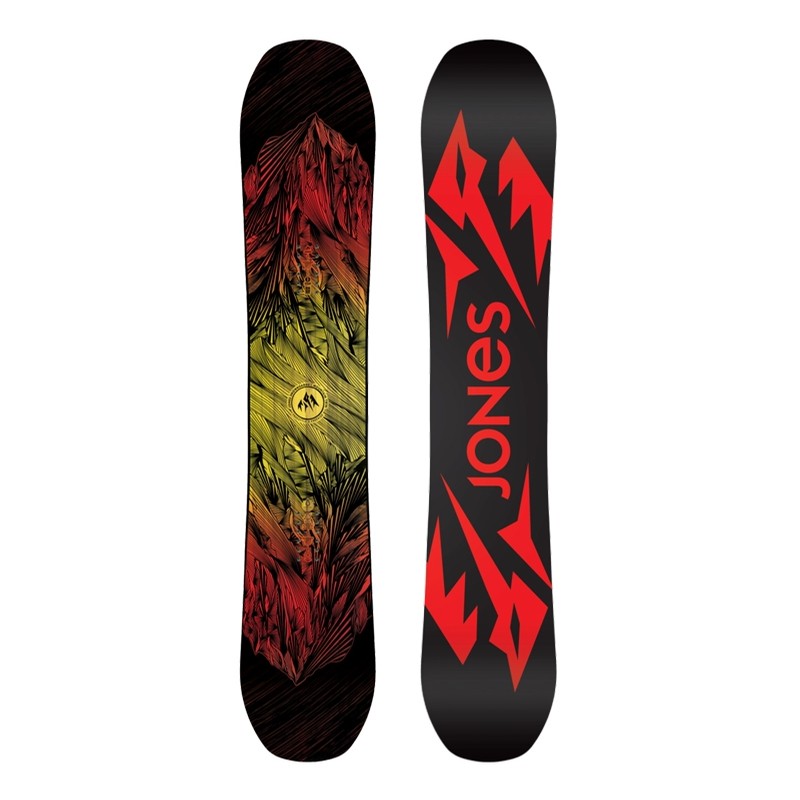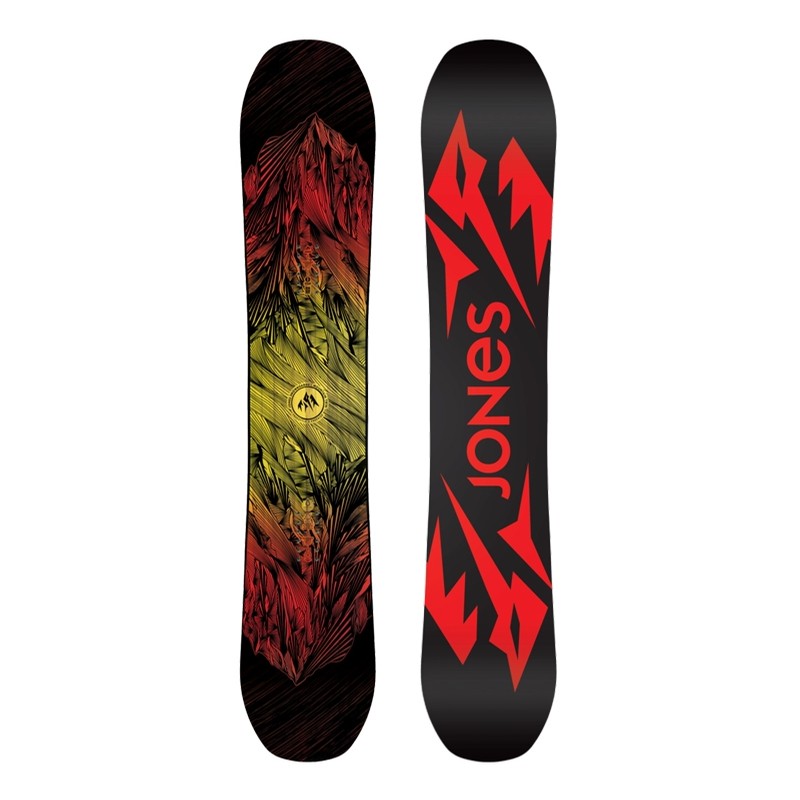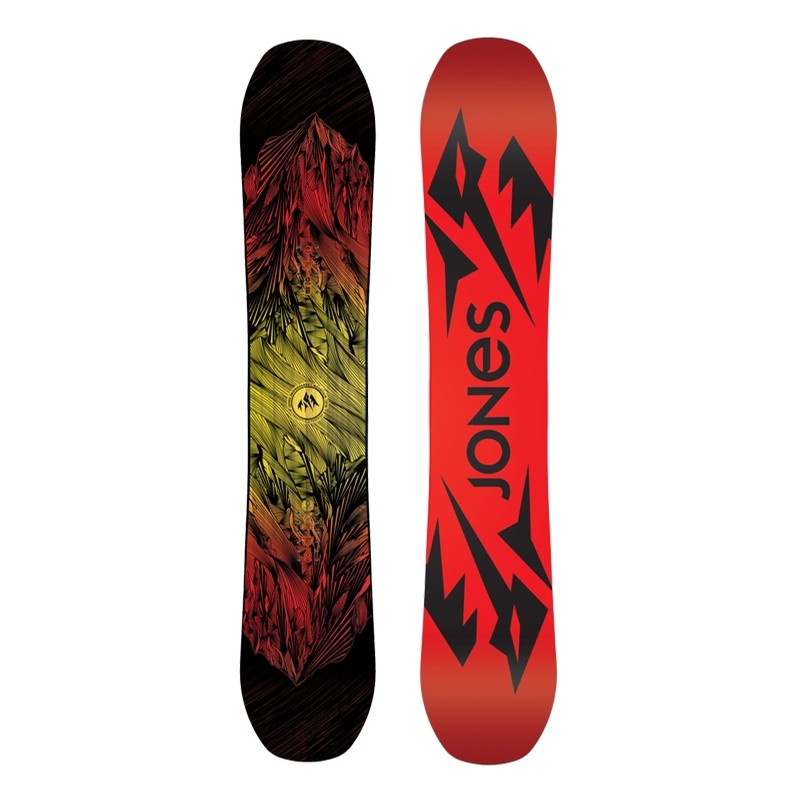 Jones Snowboards
2020 Mountain Twin
Description

Jones Mountain Twin Snowboard
TRY BEFORE YOU BUY! BOOK YOUR RENTAL HERE:
https://rentals.undergroundsnowboards.com/
THE FOCUSED FREERIDE TWIN.
The Mountain Twin is our time tested directional twin designed for playful shredders who want one board that can ride-it-all. The Mountain Twin is built to shred the whole mountain like it's an endless skatepark without sacrificing float in pow or stability for bombing lines. Featuring blunted tips, a mid-stiff twin flex and a CamRock profile, the Mountain Twin excels at poppin' pillows and pressin' boxes while it's also an easy board to turn and finesse in tight terrain. Camber underfoot combined with Traction Tech 2.0 give the board snap and hold carving hard pack or boosting out of the halfpipe while the Mountain Twin's FSC Mountain Core is specially profiled for unmatched torsional response between the feet.
Features
Camrock - A unique rocker/camber flex pattern defined by evenly balanced tip and tail rocker and camber between the bindings. CAMROCK improves freestyle finesse by keeping your tips playful while maintaining the power and pop of camber underfoot.
Traction Tech - Like a serrated knife slicing into the snow, Traction Tech improves your edge grip by adding multiple contact points along the running length of your board.
Directional Twin
Progressive Sidecut - At the far ends of the sidecut, the radius is incrementally increased as the edge reaches the contact point. Gradually increasing the sidecut radius towards the contact point delivers smoother turn initiation and exit as the edge tracks in and out of the snow with a less abrupt transition.
Blunt Nose
Flip Flop Base - Producing two or more base color options minimizes p-tex waste. Order may be filled with either color. Color does not vary by size.
Sintered 7000 - Durable natural base material with added carbon for speed and good wax absorbency.
Wend Natural Wax - Jones boards are ready to shred straight out of the shop and are factory waxed with WEND natural wax.
Triax Fiberglass - Multi-axis, stitched fiberglass laminate that offers a precise and responsive ride in any ­terrain or snow conditions.
Factory Tuned - All Jones Snowboards are factory de-tuned at the tip and tail so you can go right from the shop to the mountain.
Recycled ABS Sidewalls - ABS Plastic is one of the necessary evils of snowboard production. We improve the sustainability of our snowboards by using only recycled plastic.
Oversized Recycled Edges - All Jones boards are made with oversized recycled steel edges for added durability and improved production sustainability.
Eco Plastic Topsheet - Bio-plastic topsheet made from Castor beans. This eco-material is ultralight, chip/scratch resistant and water/snow repellent (snow sticks less to topsheet)
Super Sap Bio Resin - All Jones boards are now built with bio-based, renewable epoxy instead of petroleum based epoxy. The raw materials used to make Super Sap Bio-Resin are co-products or waste products of other plant-based industrial processes. Producing Super Sap requires 33% less greenhouse gas emissions than conventional epoxy.
FSC™ Mountain Core - Dual-density full wood core with hardwood bamboo stringers for added pop and durability.